GOURMET MARSHMALLOWS
Our gourmet marshmallow are like no marshmallow you have ever tasted before. We handcraft our marshmallows and infuse them with the most delightful flavors to create little clouds of marshmallow that are a favorite of all ages. Our gourmet marshmallows are preservative free and will change the way you think of marshmallows forever. Eat as is, melt in your coffee or create a s'more for the perfect late night treat.
Explore our fabulous gourmet marshmallows below.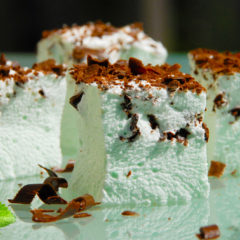 DID YOU KNOW THAT MODERN DAY MARSHMALLOWS WERE CREATED IN FRANCE IN THE 1800'S?