GOURMET COFFEE
Indulge in the decadence of Molly and Mia while experiencing our handcrafted marshmallows, cupcakes in a jar, 7 layer s'mores jars, gourmet flavored coffee, cookies and gourmet flavored syrups.
Welcome Molly and Mia gourmet coffees and syrups to our line of satisfying gourmet products! Coffee is a staple in our lives and basically helps to kick start the day. Your cup doesn't need to be basic, and it doesn't need to come from the nearest coffee shop. With our line of gourmet flavored coffees you can brew the perfect, most delicious cup in the comfort of your own home. Maybe you're in the mood for a classic like Hazelnut Cream or maybe you're feeling adventurous and prefer starting your day with Pecan Turtle coffee. With 8 fantastic flavors, we have something to satisfy all preferences!
Molly and Mia gourmet flavored coffee were created with our handcrafted marshmallows in mind. Plop an Irish Cream marshmallow into your Irish Cream coffee for a rich, smooth cup of decadence. Or create a gift set for a friend who has a sweet tooth with our complimentary flavors of indulgences. Customers are loving this new addition to our line of products and we can't wait for you to experience them. Thanks for bringing a little Molly and Mia love into your home.
Explore our fabulous gourmet flavored coffee below.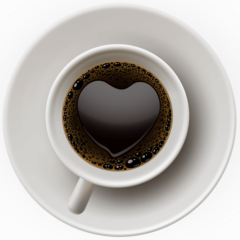 DID YOU KNOW THAT COFFEE DRINKERS TEND TO LIVE LONGER AS IT REDUCES THE RISK OF CARDIOVASCULAR DISEASE, TYPE 2 DIABETES AND PARKINSON'S?